Modified: August 3, 2018 7:11am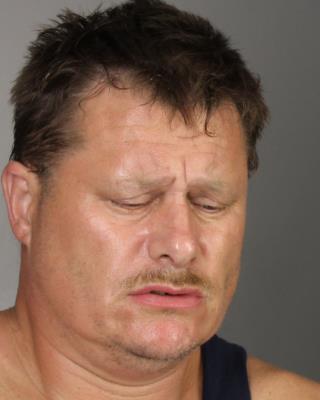 Defendant was Arrested Two Weeks ago for Meth Possession
Buffalo, NY – Erie County Sheriff Timothy B. Howard reports 50-year-old David Smercak was arrested August 2, following a traffic stop and search of his vehicle that discovered a "one pot" methamphetamine production apparatus.
Around 7:25 P.M., Deputy Kuhn stopped the vehicle operated by Smercak near Springville-Boston and North Central roads in Springville after observing vehicle and traffic law violations. While speaking with the subject, Smercak admitted to having marijuana in the vehicle. The subsequent search of the vehicle discovered a pipe and a quantity of marijuana. The Deputy also discovered a large plastic bag on the rear seat. When Deputy Kuhn opened the bag, he observed a covered bucket, plastic bottles, and medical gloves and detected a strong chemical smell.
The car was secured by a Sheriff's certified meth lab investigator and the state police's meth disposal team.
Smercak, of Colden, was arrested and charged with a felony count of unlawful manufacture of methamphetamine, a misdemeanor count of criminal possession of methamphetamine, and a violation for possession of marijuana. The defendant is being held at the Erie County Holding Center pending his arraignment on August 3.
Smercak was out on bail for previous arrests in July for separate burglary and drug-related charges.