Modified: September 26, 2019 7:34am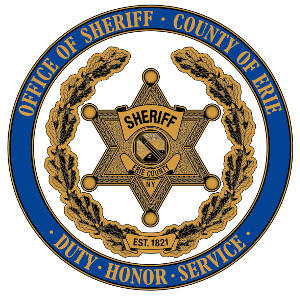 Sheriff's Office is Hosting Free Car Seat Inspection at Substations
Buffalo, NY – Erie County Sheriff Timothy B. Howard announces his office is participating in National Child Passenger Safety Week by hosting free car seat inspections at Sheriff's substations.
Car seats and boosters are one of the easiest ways to keep your child safe and, when installed correctly, car seats can reduce the risk of fatal injury in a crash by 71% for infants and by 54% for toddlers. Unfortunately, many parents install their child seats incorrectly. Among children under 5, an estimated 325 lives were saved in 2017 alone because they were properly buckled, but an additional 46 children could have been saved if every child was properly buckled.[i]
Certified car seat technicians from the Erie County Sheriff's Office will provide free inspections and installations of child seats for parents and guardians.
Monday September 16 Tuesday, September 17
4-8 p.m. 4-8 p.m.
Elma Substation Clarence Substation
1600 Bowen Rd. 5 Town Place
Wednesday, September 18 Thursday, September 19
4-8 p.m. 4-8 p.m.
Grand Island Substation North Collins Substation
1856 Whitehaven Rd. 10571 Main St.
Friday, September 19
4-8 p.m.
Springville Substation
65 Franklin St.
---