Modified: July 6, 2018 8:55am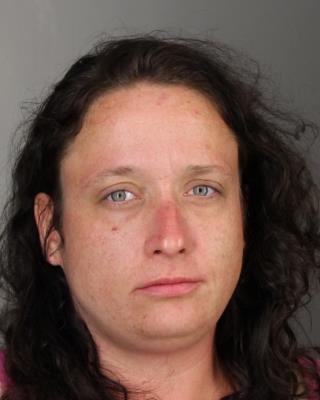 Nearly $400 of Alcohol, fireworks, rolls, ketchup, a sub, and chips stolen from Walmart
Buffalo, NY – Erie County Sheriff Timothy B. Howard reports Deputy Dunn was dispatched to respond to a hit and run incident in the Springville Walmart parking lot on July 3, around 6:45 P.M. The vehicle that left the scene was located in a parking lot on Woodward Avenue in the village.
As the Deputy conducted his investigation, he detected the odor of alcohol coming from the driver who fled the crash scene and the Deputy administered standard field sobriety tests and a field breath test. Erica Dainotto, 33 of Concord, failed the sobriety tests and registered a BAC level higher than the legal limit and was subsequently arrested.
While inventorying the vehicle, the Deputy discovered several loose consumable grocery items, kitty litter, and fireworks for which the defendant could not produce a receipt. The Deputy worked with the store's loss prevention employees and obtained surveillance footage of the defendant leaving the store without paying for the items.
Dainotto is charged with misdemeanor counts of DWI, operating a vehicle with .08% BAC or higher, aggravated unlicensed operation of a vehicle, petit larceny, and criminal possession of stolen property. She was also charged six separate vehicle and traffic law violations including leaving the scene of an accident and operating an unregistered vehicle.
The defendant was transported to the Erie County Holding Center pending her arraignment.