Modified: March 29, 2018 9:57am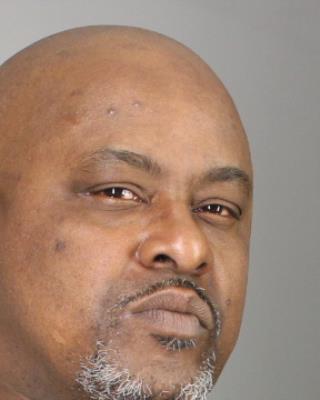 Male forcibly took Cell Phone from Female on Main Street
Buffalo, NY – Erie County Sheriff Timothy B. Howard reports Deputies Keem and Albanese were walking between county building posts Wednesday afternoon when they observed an altercation along Main Street. Deputy Albanese then observed Demetrius Calhoun, 46, of Buffalo grab the victim's arm and forcibly take an item from her hand.
The Deputies quickly approached the incident and detained Calhoun. The victim's cell phone was discovered in Calhoun's possession, and he was arrested and charged with a felony count of robbery. While processing the defendant, Calhoun admitted to having a quantity of marijuana secreted in his person. The marijuana was located, and the Deputies added an unlawful possession of marijuana violation to the list of charges.
Calhoun is being held at the Erie County Holding Center without bail pending his arraignment.
The incident occurred in the 400 block of Main Street in Buffalo at around 1:45 P.M. on March 28.