Modified: June 26, 2018 6:51am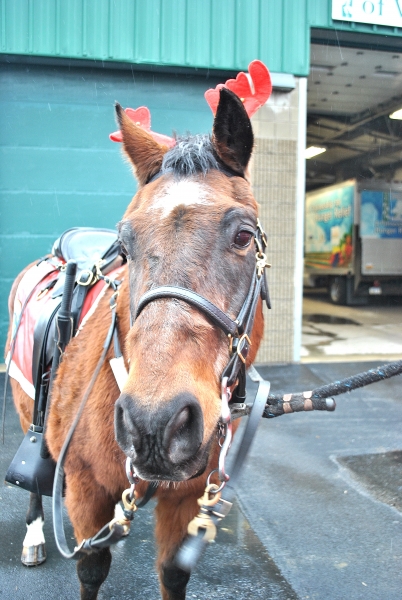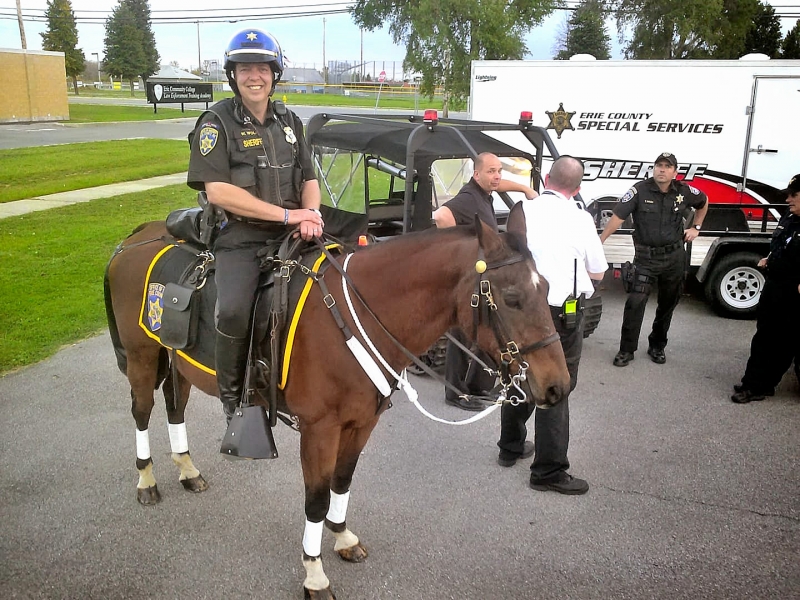 Jake a Fixture at Many Community Events
Buffalo, NY – Erie County Sheriff Timothy B. Howard sadly announces the passing of "Jake." Jake passed away in his stall in Marilla on June 23.
Jake and his partner Reserve Deputy Wayne Wolf served on the Mounted Unit for nearly 21-years with their first detail occurring on August 31, 1997.
Sheriff Howard said, "Jake and Wayne were true ambassadors for the Sheriff's Office, and Jake was still active well into his thirties. I would ride with that pair at parades and working Bills' games, and Jake was a special horse because of his calm demeanor and ability to stay focused during the detail."
The Reserve Mounted Unit has continually served the Erie County Sheriff's Office since the 1940's and are fixtures at Buffalo Bills' games, in front of the convention center, and at numerous community events and parades as well as the Mounted for Meals holiday food drives.
"Being a horse owner and lover, I understand the special bond between Wayne and Jake that has developed," explained Howard. "I know that Wayne will miss Jake as well as the entire Sheriff's Office and anyone who met these two."
Jake was 35-years-old, and his End of Watch was June 23, 2018.