Modified: December 14, 2018 10:08am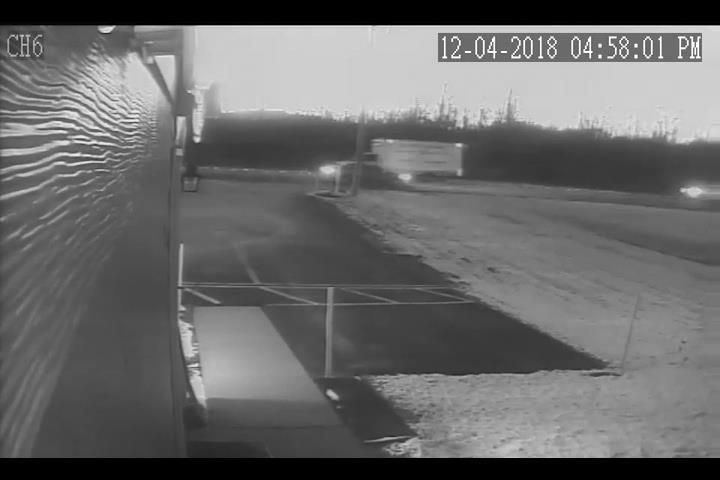 The Hit and Run collision Left Victim with Brain Injury
Buffalo, NY – Erie County Sheriff Timothy B. Howard is seeking the public's assistance in identifying a commercial truck that struck a pedestrian on Harris Hill Road in Clarence on December 4.
Deputies Kraus and Casey responded to the call at approximately 5:40 P.M. The initial reports were that a 51-year-old female from Williamsville was hit by a passing truck along Harris Hill near Stonehaven Drive while walking her dog. EMS personnel transported the victim to ECMC with what was originally classified as non-life threatening injuries. The victim's condition was downgraded to serious when a brain injury, fractured skull, and an arm injury were diagnosed at the hospital.
The Sheriff's Crash Investigation Unit recovered pieces of a mirror at the scene with a partial part number, which investigators believe is from the striking vehicle. Crash investigators also collected video from a nearby private security camera (approximately one-half mile away) which shows a white truck traveling in the same direction (southbound) on Harris Hill Road shortly after the collision.
The Sheriff's Office is seeking the public's help in identifying the truck and the driver as well as seeking witnesses. Anyone with information about the white commercial vehicle or the incident is asked to contact the Erie County Sheriff's Office at 716.858.2903 and refer to CL # 18-094728
The Sheriff's Office Forensic Computer Lab and the FBI enhanced the video image, and the Sheriff wishes to thank the FBI for its assistance.
The victim has been released from the hospital.