Modified: June 19, 2019 9:01am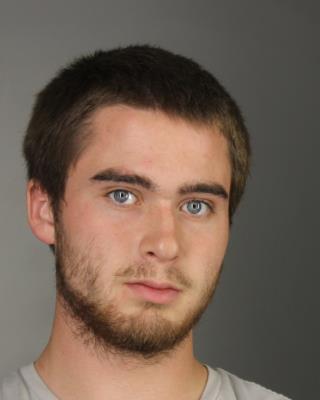 Buffalo, NY – Erie County Sheriff Timothy B. Howard is seeking the public's help in locating 21-year-old Deniro Bly of Springville. Bly is suspected of stealing liquor and a vehicle on Monday, June 17 as well as handguns and cash during a June 16 burglary.
At approximately Noon, multiple Deputies responded to a liquor store on South Cascade Drive in Springville for reports of an individual who stole some alcohol. Deputies attempted to locate and speak with Bly at an apartment complex on Barnstead Ave. There the suspect exited the complex through a second-floor window and fled into a wooded area. Deputies with K9s searched the area, as well as Air-1, with negative results.
Then, at 1:40 p.m., Deputies responded to a complex on Commerce Street for a stolen vehicle complaint. The Sheriff's Office suspects Bly stole the vehicle while fleeing from Deputies.
The Sheriff's Office also suspects Bly is involved in a burglary incident, which occurred on June 16. Bly is believed to have entered a residence on Morton's Corners Road in Concord stealing three handguns, approximately $2,000.00 in cash, clothes, and miscellaneous items.
The suspect did not display a weapon during the store larceny. However, the Sheriff's Office believes Bly is still in possession of the handguns and is advising the public to avoid contact with him.
The suspect is 6' tall with brown hair, green eyes, and weighs approximately 200 pounds. Anyone with information about the suspect's whereabouts is asked to contact the Erie County Sheriff's Office at 716-858-2903.
Bly is out on bail for assault, fleeing from police in a vehicle, and resisting arrest charges from a May 21 incident.