Modified: December 18, 2018 8:47am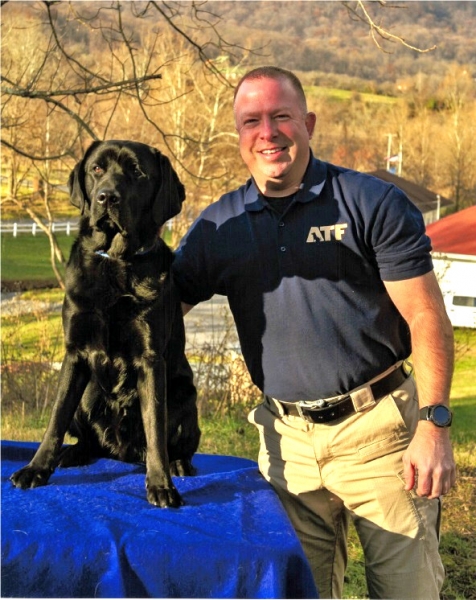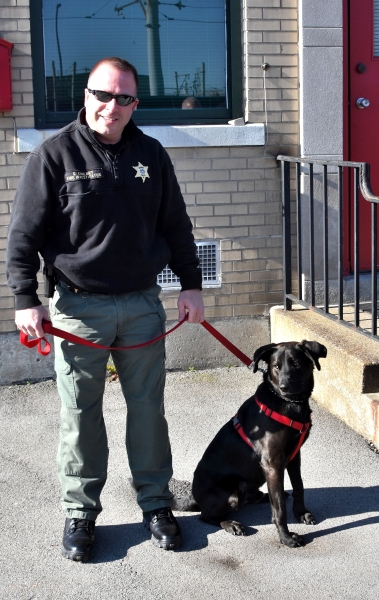 The ATF Trained and Certified Black Lab will assist with Fire Investigations
Buffalo, NY – Erie County Sheriff Timothy B. Howard announces his office has acquired a new accelerant detection K9 for the Fire Investigation Unit.
In an agreement with the ATF, the Sheriff's Office acquired the new canine at no cost. Detective Kuhlmey's new partner, Clipper, is a 1-1/2-year-old purebred black Labrador retriever. Clipper was raised in Texas and later transitioned to the Puppies Behind Bars program (www.puppiesbehindbars.com) before being acquired by the ATF for the accelerant detection canine program.
Detective Kuhlmey and Clipper graduated from the Alcohol, Tobacco, Firearms, and Explosives Canine Training Center in Front Royal, Virginia on December 7. This certification program is an intensive 12-week school focused on accelerant detection canine methodology, fire chemistry, safety and first aid, health and wellness, as well as several investigative disciplines. The practical skills and team exercises were conducted in and around vehicles, structures, humans, equipment, and fire scenes to hone Clipper's scent discrimination skills
Clipper is now proficient in detecting specific classifications of ignitable liquids, and has performed over 5,000 repetitions for odor recognition and detecting during training.
In addition to assisting local law enforcement and fire companies with fire investigations, Detective Kuhlmey and Clipper will be part of the ATF's National Response Team on Fire related callouts.
The Sheriff's Office also announces the retirement of Axe, the agency's current accelerant detection K9. During initial training, another dog attacked Axe and he slowly became timid and nonresponsive during training. Axe will retire with the Kuhlmey family and is a welcome addition to the family.
Axe was rescued from an animal shelter in the Albany area and was provided, at no cost, to the Erie County Sheriff's Office by the New York State Department of Homeland Security Emergency Services Department in September 2017.