Modified: May 1, 2018 6:51am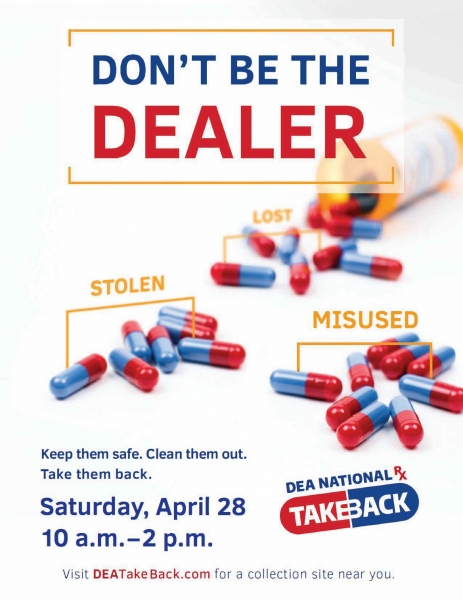 Sheriff's Collection Point at Bertrand Chaffee Hospital
Buffalo, NY – Erie County Sheriff Timothy B. Howard announces that the Erie County Sheriff's Office will be participating in U.S. Drug Enforcement Administration's Spring Prescription Drug Take-Back Day April 28 from 10 a.m. to 2 p.m.
This Saturday, the Sheriff's Office is providing the public another opportunity to prevent pill abuse and theft with a second event this year at the Bertrand Chaffee Hospital. Citizens can properly dispose of potentially dangerous expired, unused, and unwanted prescription drugs at the special collection point at the hospital. Everyone is encouraged to bring prescription, and over the counter pills and patches, however, Sheriff Howard reminds individuals that collection points cannot accept liquids, needles, or sharps. The service is free and anonymous, no questions asked.
Last fall Americans turned in 456 tons (912,000 pounds) of prescription drugs at more than 5,300 sites operated by the DEA and almost 4,300 of its state and local law enforcement partners. Overall, in its 14 previous Take Back events, DEA and its partners have taken in more than 9 million pounds—more than 4,500 tons—of pills.
And the Sheriff's Office has collected and disposed of over 25-tons of medications since establishing the prescription drug drop off program in Erie County with twenty-eight locations countywide.
"The success of this program and these boxes remains great, and the results are evident in the overwhelming amount of medications and sharps my Deputies collect on a weekly basis," said Sheriff Howard.
This program and the corresponding campaigns continue to address a vital public safety and public health issue with a safe, clean, and secure collection method. Medications that remain in the home are extremely vulnerable to theft, diversion, misuse, and abuse.
Erie County Sheriff's Office Location:
Springville
Bertrand Chaffee Hospital
224 East Main St
Springville, NY 14141
10:00 a.m. to 2:00 p.m.