Modified: October 10, 2018 11:34am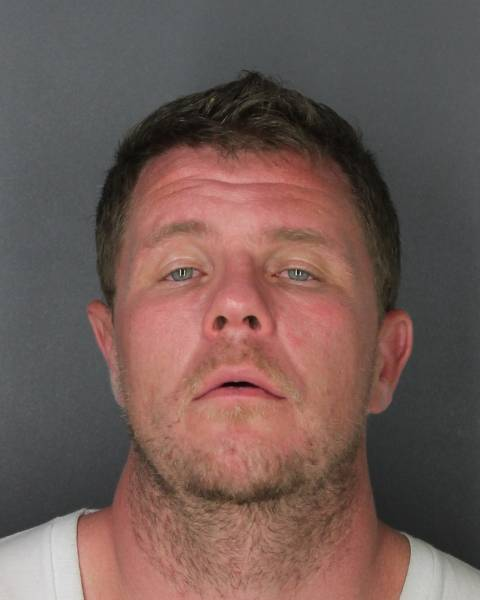 The Suspect was Located at Holding Center; He was being held on Burglary Charges
Buffalo, NY – Erie County Sheriff Timothy B. Howard reports a Detective arrested a Buffalo male involved in stealing groceries and a company van on October 3 in the Town of Alden.
The Sheriff's Office was called to two separate incidents in Alden, which Deputies later discovered were related. First, Deputies Kent, Pelliteri, and Bauer were called to investigate a shoplifting incident at a Tops Friendly Markets store on Broadway where a male subject left the store without paying for a cart full of items. Simultaneously, Detective Piel was investigating a report of stolen company van from a laundry business near the Tops location.
After gathering information from Tops' employees and reviewing surveillance footage from Tops and the laundromat, the Detective determined the subject was the same individual. The video showed the male subject leave the store with the merchandise without paying for the items. Then the Detective observed the subject enter the laundromat with the shopping cart and proceed to the back of the business where he entered a company van. The subject was able to start the engine by breaking the ignition switch and steering column. The male then loaded the merchandise into the vehicle and drove away. The van was recovered in Buffalo on Deschler Street on the same day.
The Sheriff's Detective identified the subject as 37-year-old Richard Boswell of Buffalo and located him at the Erie County Holding Center where he was being held on burglary charges out of Buffalo. On October 7, Boswell was arrested and charged with felony counts of grand larceny, grand larceny – auto, criminal mischief, and criminal possession of stolen property – vehicle. Boswell is also charged with a misdemeanor count of unauthorized use of a vehicle; all charges are for the Alden incidents.
Boswell is also a suspect in two attempted auto theft incidents, which occurred on the same date at 12915 Broadway, Alden.
The defendant is held without bail at the holding center pending further court proceedings.