Modified: April 9, 2018 10:15am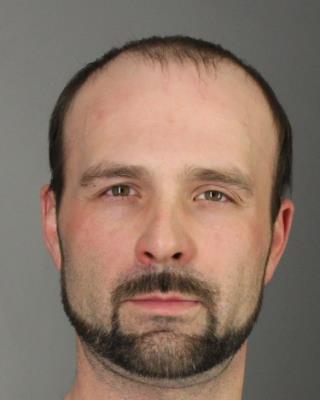 His Driving Permit Suspended Due to Previous Summonses
Buffalo, NY – Erie County Sheriff Timothy B. Howard reports Deputy Casey arrested a Buffalo resident in the Town of Concord April 8 after a traffic stop on Route 219.
At approximately 7:25 P.M., the Deputy conducted a traffic stop after observing a vehicle traveling more than 80 MPH on Route 219. His investigation discovered the driver, Joseph Ward, 35 of Buffalo, had his driving permit suspended because he failed to answer a summons. Ward admitted to Deputy Casey that there were marijuana and cocaine in the vehicle, and a search discovered multiple bags of marijuana, two glass pipes, rolling papers, and a grinder, as well as a small bowl containing white powder residue and a plastic bag containing cocaine.
The defendant is charged with felony possession of a controlled substance, a misdemeanor count of aggravated unlicensed operation of a vehicle, unlawful possession of marijuana, speeding, and other vehicle and traffic law violations.
Ward is being held at the Erie County Holding Center pending his arraignment.