Modified: March 22, 2018 12:46pm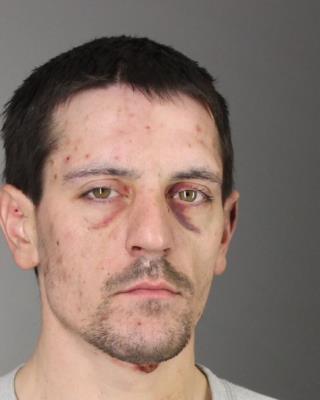 Suspect Stole Valuable Scrap and Construction Tools
Buffalo, NY – Erie County Sheriff Timothy B. Howard reports Detectives and Deputies investigating three separate burglary and larceny incidents throughout the Village of Springville in March developed information which led to the arrest of a suspect.
The first incident the Deputies began investigating was a report of an individual entering a structure on Newman Street and removing radiators on or about March 14, followed by an investigation of a separate burglary at 71 Nasons Boulevard where an individual entered the structure and stole copper building supplies and scrap copper. The third incident was reported to the Sheriff's Office on March 19, where a subject entered a garage and took over a thousand dollars' worth of tools and equipment.
Deputies and Detectives collected different types of evidence including pictures and surveillance video, and on March 19, Detectives arrested Cole Kruszka, 26, of Springville. Detectives charged Kruszka with two counts of felony burglary, a count of felony grand larceny, three misdemeanor counts of petit larceny, one count of misdemeanor criminal trespass, and one count of felony criminal possession of stolen property.
Following a preliminary court appearance, the defendant is being held at the Erie County Holding Center on $1,000.00 bail.
Some of the stolen items were recovered at a local pawn shop