Modified: November 28, 2018 9:18am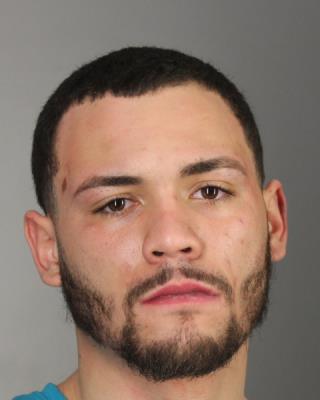 The Individual is also Charged for a November 3 Larceny Captured on Video
Buffalo, NY – Erie County Sheriff Timothy B. Howard reports the arrest of 20-year-old Michael Rodriguez of Tonawanda on November 22 following a call about a car larceny on East River Road in Grand Island.
Deputies responded to the East River Road address at approximately 5:30 A.M. where they received a description of a male who was observed entering a vehicle. The Deputies concentrated their search in the East River Road and Broadway area where a male matching the description was apprehended; a victim later positively identified the individual. The Deputies also followed the subject's tracks to other East River Road address where additional vehicles were entered, and items were taken.
Rodriguez was arrested and charged with three counts of petit larceny and three counts of trespassing. He is also charged in connection with a November 3 car larceny that occurred at a Waterford Park residence.
The defendant was taken to the Erie County Holding Center and was released following his arraignment on November 23.