Modified: October 11, 2019 7:38am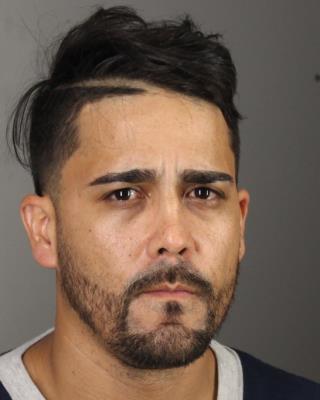 Over 45gm of Hydrocodone Pills and Stolen Pistol Recovered
Buffalo, NY – Erie County Sheriff Timothy B. Howard reports the arrest of a Buffalo man on felony drug and weapon charges on October 10 in the Town of Grand Island.
Just after midnight, Deputies initiated a traffic stop for vehicle and traffic law violations on Long Road at the I-190 interchange. The Deputies discovered 35-year-old Christopher Pineiro was operating the vehicle with a suspended license. The subsequent search of the individual and vehicle discovered a stolen loaded .45 caliber pistol secreted in Pineiro's waistband. They also discovered over 45 grams of hydrocodone pills, two methamphetamine pipes, and a bong.
Deputies charged Pineiro with felony counts of criminal possession of a controlled substance, criminal possession of a weapon, and criminal possession of a stolen firearm. The defendant is also charged with misdemeanor counts of criminal possession of a controlled substance and aggravated unlicensed of a motor vehicle as well as a vehicle and traffic law violation.
Pineiro is being held at the Erie County Holding Center pending his arraignment in Grand Island Town Court.