Modified: November 28, 2018 8:58am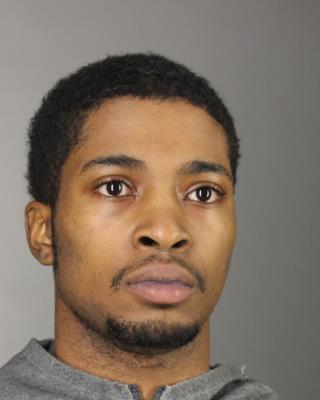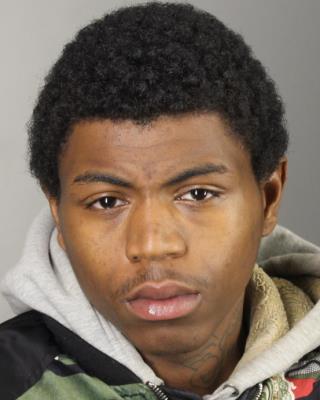 Operator Attempted to flee after Striking a Patrol Vehicle then Crashed into a Ditch
Buffalo, NY – Erie County Sheriff Timothy B. Howard reports Deputies arrested 20-year-old Benathan Cook and Jeremiah Martin, both from Niagara Falls, following a crash near a coffee shop on Grand Island Boulevard in Grand Island.
On November 13, at approximately 12:20 A.M., Deputy Bauer observed a vehicle, traveling north on Interstate 190, make an abrupt and unsafe lane change and exited the highway onto Grand Island Boulevard. The vehicle then made an illegal U-turn and entered the business' parking lot. The Deputy initiated a traffic stop, but the operator failed to yield and attempted to flee. The fleeing vehicle struck the Sheriff's patrol vehicle, drove over a curb, and crashed into a large ditch. When the occupants exited the vehicle, Deputy Bauer ordered both subjects to the ground and took them into custody.
An investigation discovered the vehicle was reported stolen from Niagara Falls on November 1, 2018. Martin, the operator of the vehicle, is charged with felony counts of criminal mischief and criminal possession of a vehicle. He is also charged with six different misdemeanors, which include unauthorized use of a vehicle, reckless driving, unlawful fleeing a police officer in a vehicle, resisting arrest, obstruction of governmental administration, and criminal mischief – intent to cause property damage. In addition, Martin is charged with four separate vehicle and traffic law violations.
Cook, the passenger, is charged with a felony count of criminal possession of a vehicle, a misdemeanor count of unauthorized use of a vehicle, and a violation for marijuana possession.
Both defendants were taken to the Erie County Holding Center. Cook was released without bail following his arraignment, and Martin remains incarcerated on $2,000.00 Bond or $1,000.00 bail.