Modified: August 20, 2018 11:58am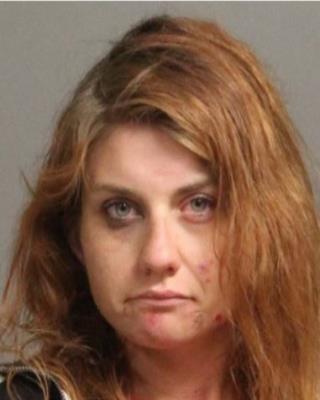 The Warrant Wednesday Subject Found with Narcotics and Resisted
Buffalo, NY – Erie County Sheriff Timothy B. Howard reports Deputy Coulombe, a Marine Unit member, was at Niagara and Hertel Sunday morning when he recognized a subject he previously arrested and knew the individual had an outstanding warrant.
When the Deputy made contact with the individual, she provided a different name. The Deputy advised her about providing a false name and discovered the identity she provided was an individual with a Hamburg residence.
The Deputy identified the individual as Kayla Pawlak, a Warrant Wednesday subject from the July 25 campaign, and arrested her on the outstanding warrant. While taking the subject into custody, she resisted and was screaming and kicking the patrol vehicle.
A search of the subject discovered a crack pipe with cocaine residue, a small container with heroin residue, and seven hypodermic needles with heroin residue.
Pawlak is charged with two counts of criminal possession of a controlled substance, criminal impersonation, resisting arrest, possession of a hypodermic instrument, and obstruction of governmental administration – all misdemeanors. She was also charged with a disorderly conduct violation.
Pawlak is remanded to the Erie County Holding Center pending future court proceedings.