Modified: May 13, 2019 7:26am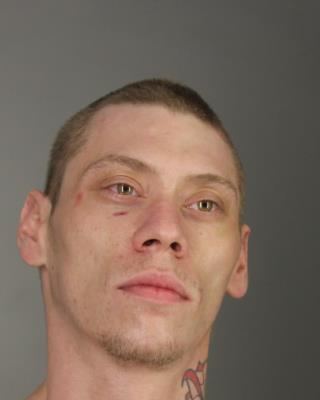 Detectives Utilized Tips following a Social Media Posting to Locate Subject
Buffalo, NY – Erie County Sheriff Timothy B. Howard reports Detectives and Deputies arrested 29-year-old Benjamin Lingenfelter of Concord yesterday after receiving multiple anonymous tips following a Sheriff's Office Warrant Wednesday posting on social media.
On May 9, Sheriff's units went to a Concord residence at 6:00 P.M. to serve multiple arrest warrants. Deputies and Detectives made entry and located Lingenfelter hidden within the framework of a bed. The subject was taken into custody and Deputies discovered he was in possession of methamphetamine and a loaded handgun.
The wanted subject was arrested for three outstanding bench warrants, one of which was issued based on charges from the Erie County Sheriff's Office for criminal possession of a controlled substance with intent to sell.
Lingenfelter is also charged with three separate felony counts of criminal possession of a weapon, criminal possession of a loaded firearm, and criminal possession of a weapon –previous felony conviction. He is also charged with criminal possession of a controlled substance. The defendant is at the Erie County Holding Center pending his arraignment.
Benjamin Lingenfelter was the featured subject for the weekly Warrant Wednesday social media campaign.
The Sheriff's Office wishes to thank the members of the public for their vigilance and assistance in locating this subject.