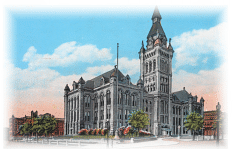 Members of the Erie County legislature each operate a staffed district office which offers residents a variety of services.
Individual legislator and district information is accessible from all district links below.
District 1 - Hon. Howard J. Johnson, Jr.
District 2 - Hon. April N.M. Baskin
District 3 - Hon. Michael H. Kooshoian
District 4 - Hon. John A. Bargnesi, Jr.
District 5 - Hon. Jeanne M. Vinal
District 6 - Hon. Christopher D. Greene
District 7 - Hon. Timothy J. Meyers
District 8 - Hon. Frank J. Todaro
District 9 - Hon. John J. Gilmour
District 10 - Hon. James Malczewski
District 11 - Hon. John J. Mills